Istanbul Island
Garden
Istanbul Island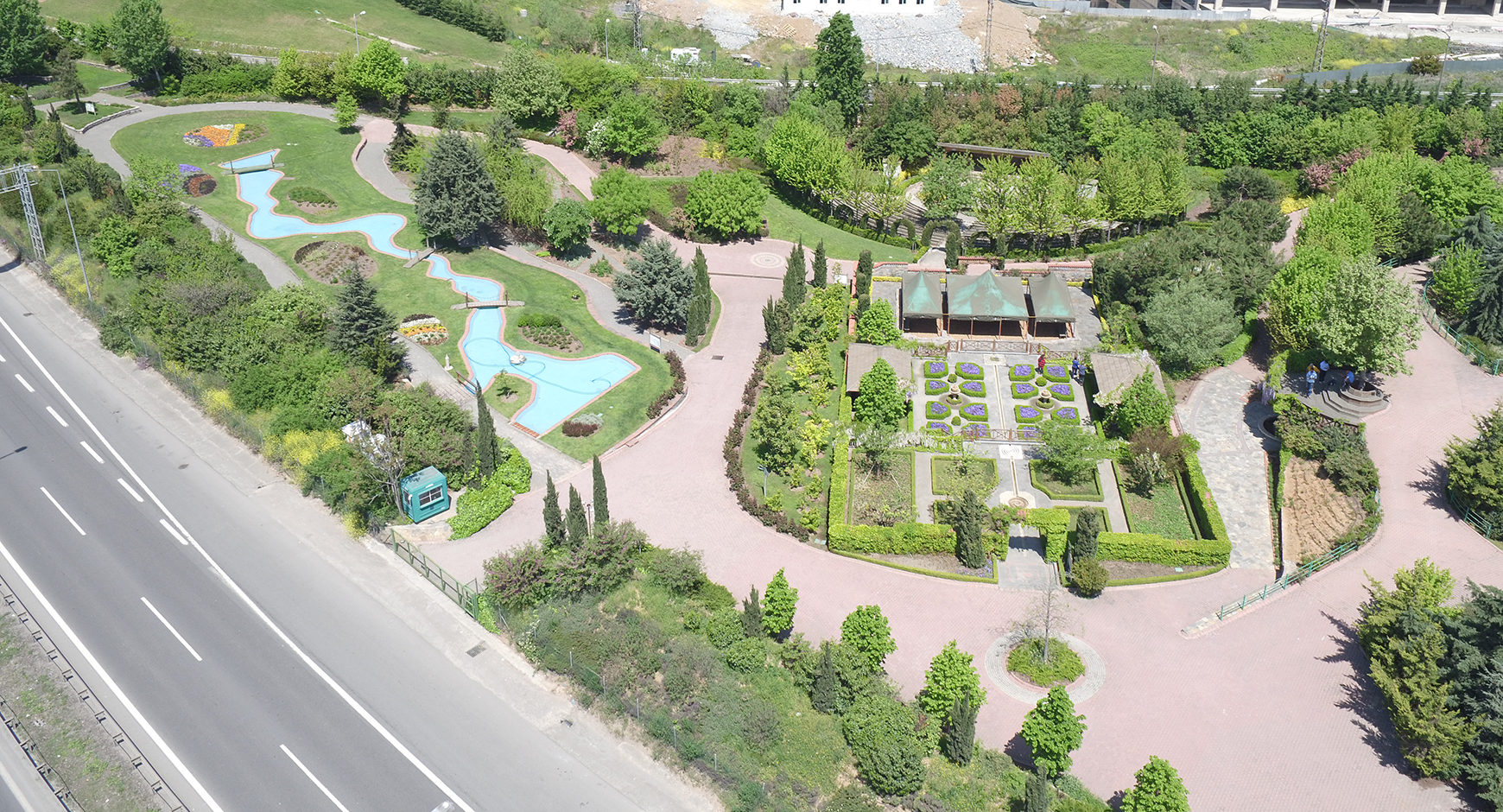 Istanbul Island
In 2010 Istanbul was named the European Capital of Culture and this Island in the Garden was developed to showcase aspects of Istanbul culture and plants native to the Turkish province of Istanbul.
There is a reconstruction of an 18th century Ottoman period Istanbul garden including attractive water features, fountains and two logias.
This lake is a miniature representation of Istanbul's Bosphorus Strait constructed to scale and including the three Bosphorus bridges, the Maiden's and Galata Towers.
The amphitheatre has seating for 400 people where the annual 'Cherry Day' concert takes place and other events from time to time. Above the stage is the slogan: 'Wild life survives despite concrete!'. From the back of the amphitheatre is another tunnel which leads to an area of plants found already growing there. The tunnel has two exhibitions, on one side, 'Trees which grow well in Istanbul', the other, 'Flowers of Istanbul'.